Back in 1913, Bosch introduced its first electrical lighting system for vehicles. This later spurred the introduction of complementary lighting products such as car lamps, driving lamps, and also expanded the portfolio to include automotive bulbs, work lamps and industrial beacons.
Today, Bosch's bulb portfolio offers a wide range of bulb products ranging from classic replacements to high performance options, and is continuously innovating to bring you the most modern technology at the highest quality.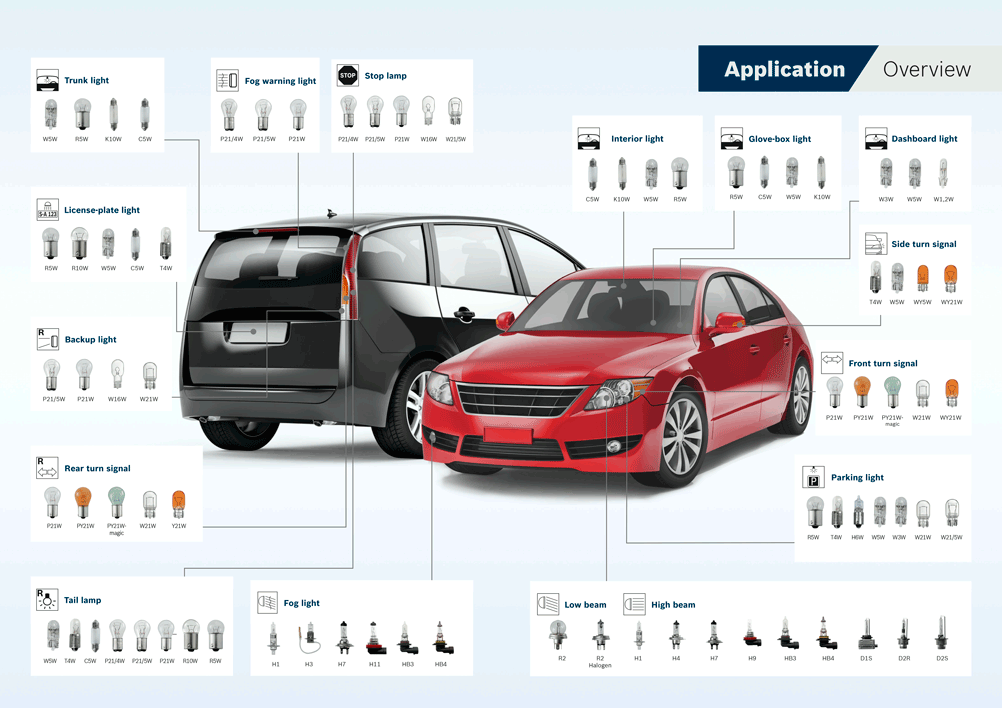 *Not all bulbs are suitable for all vehicles. Please Search Here to find your specific vehicle.
Headlight Bulbs:

Interior Light:

Glove-Box Light:

R2

R2 Halogen

Dashboard Light:

Side turn signal:

Front turn signal:

Parking Light:

Tail Lamp:

Rear turn signal:

Backup Light:

License plate Light:

Trunk Light:

Fog Warning Light:

Stop Lamp:
Let these nifty kits be your saviour in your time of need. Each kit comes stocked with common bulbs, that fit most cars, helping you get out of an emergency situation and arrive safely. Best of all, they will fit in your glove box, allowing for easy and convenient storage.
Size (HxWxD): 112 x 63 x 52mm
Size (HxWxD): 113 x 90 x 53mm
Kit Comprises of:
Kit Comprises of: